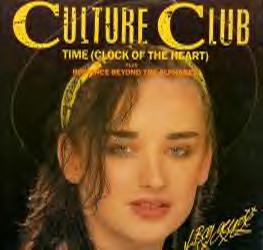 Back in the 80s, mostly during Boy George and Culture Club's hey-day, I read quite a bit about them and have heard them in concert, as well.  Although I was first attracted to Culture Club because of Boy George's voice, I also thought that he and his co-members were interesting because they had experienced much of the British rock music scene during their formative years (especially Boy George).  Although his eclectic lifestle and "different" appearance were not (and still are not) my "cup of tea", these things are none of my business or concern and I hold nothing against the fellas for their choices.  To each his own.  I'm not at all judgemental.  My only real interest is George O'Dowd's voice.  He has one of the most appealing ballad singing voices that I have ever heard.  I truly enjoy his vocals and admire his talent.  I was also impressed with one of Culture Club's backing vocalists.....Helen Terry.  In my opinion, she is quite a talented lady and an asset to their music which she was a part of. 

Love Is Love-soundtrack to the movie, Electric Dreams

The Crying Game-soundtrack to the movie of the same name

Church of the Poison Mind-featuring backing vocalist, Helen Terry

Do You Really Want To Hurt Me?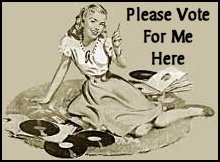 Click herWill you please sign my guestbook then mark your location?

Thanks!

Thanks!e to add your text.